How To Find Us?
325 Gt. Western Road,Glasgow G4 9HS Tel: 0141 357 1313
Traveling from M8, get off the M8 junction 17. Follow the sign to Dumbarton (A82). We are located on the left-hand side of Gt.Western Rd., approx 0.6mile.
If you are coming through Clyde Tunnel, take the Clyde Tunnel to Anniesland Cross, turn right and follow the sign to city centre. You are now on Gt. Western Rd., approx 2.3 miles on the right-hand side next to the Italian restaurant Gambrino. Our shop-front is GREEN, NOT WHITE.
Nearest underground station: Kelvin Bridge. As soon as you come to the Great Western Road from the underground, you turn right, the clinic is no more than 3 minutes walk from the station.
Buses: No. 20. 60. 66. 59. 41.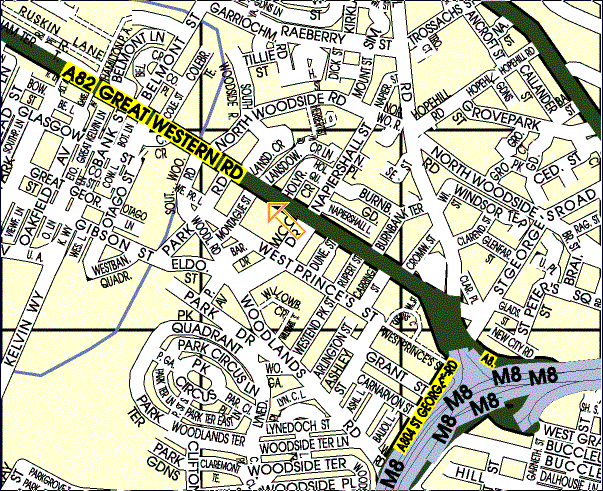 Map from streetmap.co.uk